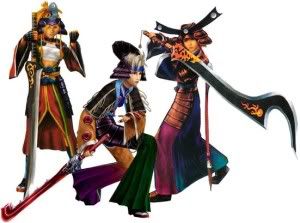 "I'm not picky about who I cut to pieces."—Paine
Dressphere dengan Strength yang cukup tinggi ini lebih berguna bila melawan musuh dalam jumlah banyak. Karena memiliki beberapa ability untuk menyerang all enemy. Samurai juga memiliki ability bernama Spare Change, yaitu menyerang musuh dengan menggunakan Gil.
Ada juga Clean Slate, ability yang bisa mengheal HP dan menghilangkan semua negatif status. Dressphere ini dapat ditemukan di dalam Kilika Temple pada chapter 3 setelah melawan Daeva. Bila terlewatkan, masih bisa didapatkan di Kilika Temple's Cloister of the Fayth.
(cloud_ligthing)